Current Dogs Needing Homes
This page takes a long time to load....
please be patient we are working on this problem
e have several other dogs available that I have not listed yet
they can be seen at the new shelter
---
Scooby & Velma ADOPTED
BAXTER (adopted)
Bluto (ADOPTED)
KYLE (ADOPTED)
Jessie (ADOPTED)
Reggie
---
Full Blood Jack Russell Terrier Wire Hair
He is calm according to Jack russell standards...
He will jump up into your arms and jump to the top of his 4 foot kennel to get into my arm1 year
will not climb out of his kennel He is smart he knows he is suppose to stay and He has been with us for over 2 weeks and never attempted fence climbing
which is a bad habit of Jackies.......If i did not have 10 dogs of my own I would snatch up this lttle fellow He is very sweet
loves to play....He is neutered ;He plays nice with most dogsmicro chipsome males)
He hates Kyle another male dog in the kennel
He is a favorite so dont miss out on this boy!
He comes when called, loves kids, I would not trust with cats, Jackies are varmit hunters so small animals like cats, birds, ferrets etc would not be a good combination with this guy
He needs room to run, kids Not a good match for seniors (high energy)
ADOPTION FEE $100
---
---
MILLIE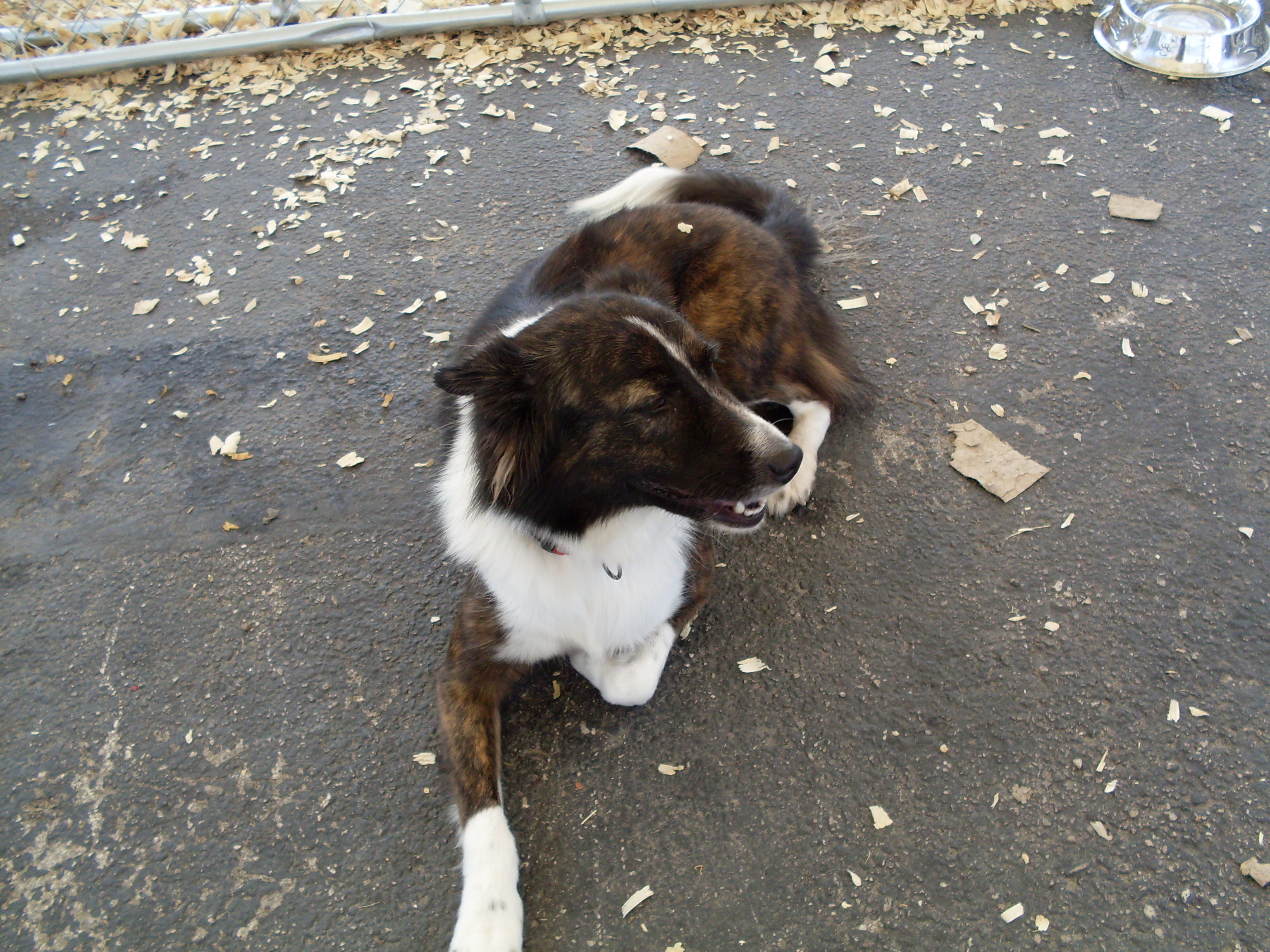 Border collie Female available
she is out on Foster and can be seen by appointment
she is a brindle and white very calm 2 years,
SHE RESPONDS TO SIT, STAY, DOWN, SHAKES HANDS, VERY SMART DOG
Adoption Fee $150
---
ELVIS $85
Mix Terrier small Male black and white 2 years
shihtzu cross
this face says it all!
he is super sweet
---
MACY ADOPTED
---
AUTUMN ADOPTED
---
MISTER (adopted)
---
MORANA (adopted)
---
RUDY (ADOPTED)
---
Belle (adopted)
---
SAMMIE (adopted)
---
RINGO (adopted)
***we also have quite a few new dogs available for adoption pictures comming soon
Blondie Aussie approx 18 months old, very sweet girl, shakes hands, walks good on leash,
sits, down, LOVES the water
WANDA Mix border collie
approx 1 year old, very sweet dog, gets along great with other dogs and loves kids
TORY (ADOPTED)
JAX (ADOPTED)
NAPOLEON (ADOPTED)
CARMEL (ADOPTED)
Browney (ADOPTED)
MARLEY (ADOpted)
MUFFIN (ADOPTED)
---